Find the Right Plan for You
Choose a plan that captures all your monthly sessions.
50,000 page views/month
Unlimited surveys
100 insights/month
1 domain
1 team member
10+ survey languages
Priority support
365 days data storage
3,000+ tech integrations
Advanced user targeting
Reporting dashboard
Product white-label
Trusted by teams at
Most common questions
A page view is one request to our servers asking for the current surveys. Every time a visitor comes to your site and loads a page which has the Appzi script usually counts as a page view. We count only the requests which come to us, so omitting the script on certain pages or having a Single Page Application (SPA) will generate less page views.
Installation involves copy and pasting your unique Appzi code on the site you would like to the surveys to appear. Check out
Our Guide
for all the installation methods and platforms.
With Appzi, there's no contract to sign, and no up front payment. It's completely self-service, unless you request us to be involved. Plans are billed monthly or yearly. You can upgrade, downgrade, or cancel your monthly subscription at any time for any reason in your Appzi portal. We also offer a 30 days money-back guarantee.
Usage questions
Absolutely! The free plan supports all of our feedback widgets for up to 50,000 page views per month. Some features are only available to paid plans. Take a look at the plans above to figure out which best suits your needs.
Yes. You can use a single account to add multiple websites on different domains and create as many widgets or surveys as you like. This makes it easy for your team to manage and process all incoming feedback in a central location.
If you exceed your page view limit, we will continue to collect feedback so your customers continue receiving the experience you wanted them to have while limiting the features available in the portal.
Appzi runs on Google Cloud and is built to scale and handle enterprise-level workloads without a hitch. If you have 2,000,000 or more page views a day, consider
contacting us
so we can configure your account correctly to guarantee the quality of service.
Billing questions
Yes, we offer a 30-day, 100% money-back guarantee. We want you to be completely satisfied with our service. If you're not happy with Appzi for any reason, we will issue a full refund.
No, our prices are per Appzi portal. You can set up Appzi on multiple websites and track the results on one account.
Yes, Appzi gives you the option to pay for your plans annually.
Register
to benefit from our custom yearly discounts based on your requirements.
We support all major credit cards - Visa, Mastercard, AMEX, Maestro, and Discover. Our billing providers comply with stringent data security standards and regulations to ensure the security of your data. Please
reach out
to us if you want to use a different payment method which we don't support, such as Wire, ACH, Paypal, or barter :)
All new accounts have a 30-day money-back guarantee. Cancel within 30 days and you'll receive a full refund.

If you cancel after 30 days you'll be charged up until the end of the current billing cycle. For customers on a monthly subscription, that will be a month after your last payment. For customers on an annual subscription, that will be a year after your last payment. Changing plans have pro-rated prices applied - so if one has a $100 plan and changes it while there are still 15 remaining days - $50 credit will be issued as credit which can be used for the current plan.
Are you making this world a better place?
We offer free licenses to open-source projects and free or significantly discounted licenses for startups, education and non-profit projects.
Contact us to get a free license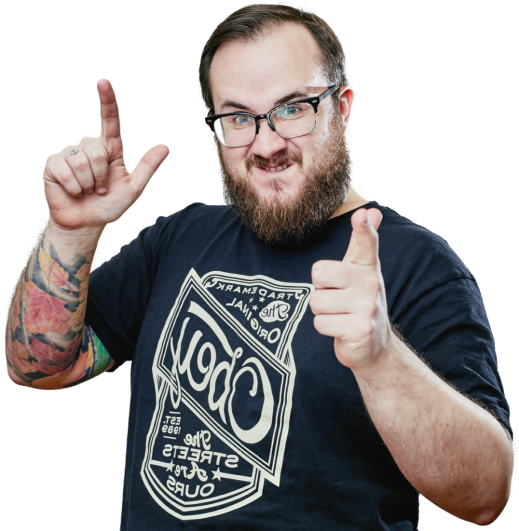 Register for free and get user insights within hours.
Design your first survey today. Evaluate existing user experiences, test new features, or gauge customer satisfaction on any web-based product.
Get Started
Get started
Simple setup
GDPR-ready
No time limit on the free plan